releases indie horror festival hit
Memory of the Dead
a film by Valentín Javier Diment
Artsploitation Films is proud to announce the DVD and VOD release of Memory of the Dead (La Memoria del Muerto), a stylish, indie horror film from Argentina, directed by Valentín Javier Diment. The film premiered at the Fantasia International Film Festival in 2012 and played in fifteen international film festivals, including the Buenos Aires Film Festival and Austin's Fantastic Fest, and won the best film award at Mexico's Feratum Film Fest.

Memory of the Dead comes to DVD and VOD on

February 25th

with a SRP of $29.95 and bonus features including trailers.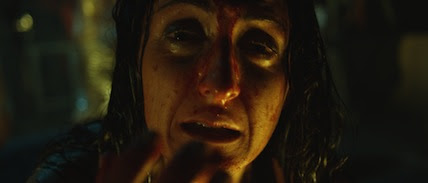 Argentina's
Memory of the Dead
boasts some terrifying FX setpieces bathed in a candy-colored visual palette that makes Mario Bava's gothic classics look monochromatic by comparison. Following the sudden death of her husband, Alicia assembles all his friends at a vast country manor for a reading of his final letter. But Alicia also has other plans in mind - helping her husband return from the grave with a spell that will put all of the gathered guests in mortal danger.
Memory of the Dead
is a stylish, supernatural shocker that is scary, hysterical and packed with mind-boggling visuals.
For more information on
Memory of the Dead
, or to request a press screener for review, please contact Matt Barry at
(212) 629-6880
or
mbarry@kinolorber.com
.

MEMORY OF THE DEAD
DVD Street date:
February 25, 2014
DVD SRP: $29.95

BONUS MATERIAL:
Trailers
CREDITS:
Director: Valentín Javier Diment
Screenwriters: Martín Blousson, Valentín Javier Diment, Nicanor Loreti, Germán Val
Cast: Gabriel Guity, Lola Berthet, Matias Marmorato
Producer: Valentín Javier Diment
Cinematography: Claudio Beiza
Editors: Martín Blousson, Valentín Javier Diment, Gustavo Gorzalczany
FORMAT: DVD
SKU: ART14
UPC: 854555004279
ISBN: 9781939196149
NUMBER OF DISCS: 1
COUNTRY: Argentina
RATING: Not rated
YEAR: 2011
LENGTH: 89 Minutes
AUDIO: Spanish with English subtitles, Dolby Digital 5.1
ASPECT RATIO: 2.35:1
COLOR: Color
BONUS MATERIAL: Trailers